Commit To Change
A couple of months ago I mentioned that I had adopted a few things to get more organized for a few projects I started working on this summer. Some techniques were old, some were new versions of older systems like the Pomodoro Technique.  I mentioned on Twitter that I would try to summarize the system for anyone that may be interested.  Warning: this post is probably not for 95% of my readers. ...
Real Estate REITs ... A double dip will crush them
I made a list of the ones that look the best to me from the short side: all REITs   This is based on: Large market cap (options available), High forward price/earnings ratio; the higher the better, but over 30 min Elevated debt/equity ratio, preferably > 1.25 Reasonable short float right now – I don't want to short something that's already heavily shorted (8% of short is my cutoff) Charts...
Interactive Brokers OX - It's Just How the System...
Today I was clipped approximately $30K between two equities which I was assigned large, in the money, call positions which I didn't have the available cash on hand to cover the new positions. Close to $2,000,000 of stock was assigned to me which I was forced to liquidate both positions within 10 minutes of the open. I even called IBKR 30min prior to the open to make sure I was really in the...
The Curiosity that is the Gold Stock Sector
For the past several years, the biggest mystery for followers of gold is and continues to be the abject performance of those companies that mine the metal. Mid-October 2010 sees gold at an all-time high and silver at a 30 year high. Yet, how many of the large and mid-tier precious metal miners are hitting record highs? Almost none! So, this week we started making some calls to the miners...
Google Earnings: Bagging the Big Trophy Buck...
Google reported blow out earnings after the bell Thursday.  This, coupled with Friday's monthly options expiration, was the perfect catalyst for an explosion in Google's call premiums expiring on Friday's close.  No one has a crystal ball - myself included.  Lately, as you can imagine, I've received questions surrounding what compelled me to get long out of the money Google...
Abbreviations We Commonly Use
WIP post… If you have any suggestions of terms that we use that should be included on this page please let us know at: XiphosInquiries@comcast.net BO / BOG - Break Out, Break Out Gap BT - Back Test H&S - Head & Shoulders IMO - In My Opinion NL - Neck line (head & shoulders) PO - Price Objective S/R - Support and/or Resistance ToH - Top of the Hour: As in programs kicking...
The Clairvoyant Precious Metal Stocks
Three days ago September 7 , 2010 we saw a massive transfer of Comex Silver. 2.3M oz were taken from customer inventory into the dealer inventory. A very strange thing happened on that day. That strange thing that so many frustrated precious metal share owners have seen more times this past decade than they care to think about. The shares started to get sold in the face of resilient metal...
TECHNICAL REASONS FOR SPX 1010 SUPPORT
There are several compelling reasons why 1010 keeps popping up as an area of critical support. The first chart shows a simple H&S top pattern that broke out with a gap Tuesday August 24th. The bears are viewing this as the right shoulder of a much larger H&S topping pattern. That could very well be the case but there is other technical evidence that shows we are probably entering a very...
Gold's Symmetry and Important Basing Patterns
Significant Head & Shoulder (H&S) consolidation patterns are fairly rare but they do happen from time to time. H&S patterns are one of the more reliable TA formations.  These formations are reflection of investor psychology where we witness how behavior patterns often repeat themselves.  H&S patterns can be a bearish topping pattern or bullish inverted consolidation...
Is a DOW top in place?
The Dow looks like it is finally building a topping formation based on several key charts I've been watching very closely. The weekly charts have told us for a long time where to look for some kind of intermediate top to form based on the 2007 H&S top. First though, we'll look at the daily Dow chart to see the first bit of evidence that is suggesting the topping process is...
Gold Stock Update
It's been awhile since we posted an update of precious metals and the their stocks.  There isn't much positive that can be said for the action since the end of November.  I've posted 17 individual equity charts tonight covering the largest components of the various gold & silver indexes plus daily charts of GLD, SLV and GDX.  The charts are posted alphabetically. ABX...
Is Gold really a safe haven right now?
The gold price has been masking the overall weakness in the precious metals sector.  Major gold stock indexes ($HUI, $XAU, GDX) have been poorly under performing the metal itself.  We've pointed out this disconnect. If you are only watching gold then you are missing the bigger picture that has been taking place over the last several weeks or so. Below is a comparison chart of 5 components...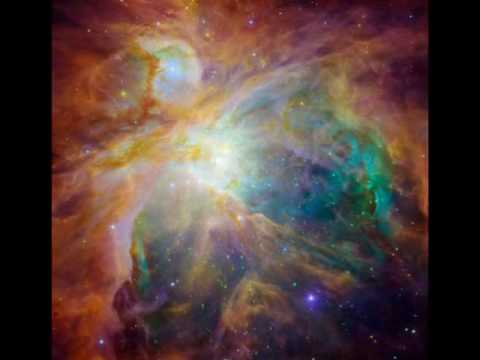 Is the Almighty US Dollar bottoming?
Normally when I view a chart of a stock or index I like to start out with the long term monthly look and work my way back to the weekly, daily and then minute charts for perspective. As I have already done my homework and looked at the long term charts, we will start with the 60 minute chart and work our way out to the long term view of the dollar to see what may lay ahead in terms of a trend...
$SPX Gann Angles
UPDATED 2/17/10: $SPX Here's the linear version update today of the Gaan $SPX angle: http://bit.ly/ccRekc +++++++++++++++++++++++++++++++++++++++ When i first eyeballed the $SPX Weekly HLC bar chart on linear, I thought it looked like one of Gann's 1x1 Price by Time candidates - the 45 degree Gann angle.  Gann theorized that these angles acted as support and then as resistance once...
Gold Stocks As A Leading Indicator - by Xiphos
 There are several technical and fundamental inconsistencies I have been unable to resolve with respect to the broader markets over the past couple of years.  I'm talking intermarket technical and fundamental relationships between commodities (gold), debt (bonds), currencies and equity markets.  The fabric and flow of the market's outfit per se.  A couple of concepts I had chosen to put aside, to...
IN DEPTH LOOK AT THE DOW - by Rambus
In this post of the Dow Jones I would like to start with the short term time frames and work out to the longer time frames as all the action over the last several weeks has painted 2 completely different scenarios over the short term. The 30 min look ($INDU - 30min chart) shows in detail what has happened after the breakout from the 6 point rectangle pattern. The breakout was somewhat lackluster...
AN IN DEPTH LOOK AT GOLD - by Rambus
First we'll take a look at gold and see where we stand since the big breakout. The big H&S consolidation pattern is still in play. Sometimes a line chart can take away some of the noise that a bar chart can create and show a clearer picture of the chart pattern. Below is a 3 year daily look at a line chart of our H&S consolidation pattern that we have shown in the past, before the...
Rambus Gold Market Discussions and Charts 2008
People often make questionable claims on the internet.  It's pretty easy to do.  We are linking a document that reveals some prescient predictions from Rambus with regards to the gold market during 2008.  Both of us were very bearish at the time and this posts highlights Rambus' real time thinking and analysis along the way.  The PDF document contains various posts from a great gold...